European Theatre Convention
European Theatre Today
Supporting the circulation of contemporary plays and promoting their creation in Europe especially by helping young authors, are some of the CTE's main goals. For more than 15 years, the CTE has been publishing a semi-annual magazine, "European Theatre Today: a selection of the best contemporary European plays"
Nadia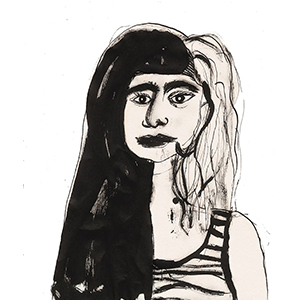 The Dutch playwright Daniël van Klaveren has been commissioned to write the text for NADIA. On the basis of regular exchange during the conception and production phase the five directors Esther Jurkiewicz (DE), Peer Perez Øian (NO), Isabelle Gyselinx (BE), Giacomo Giuntini (IT) and Daniël van Klaveren (NL) will work out different perspectives on this pan-European issue. The partners will collaborate digitally during the performances as part of the productions and broach the issue of virtual reality on stage. These stagings aim for opening a dialogue between young people all over Europe and initiate questions for a longer discussion about the topic of radicalization, religious believes and human values in today's society. Therefore a digital online education tool will be developed and function as a new open-source platform for theatres all over the world.
All premieres of the different NADIA versions will take place between January and November 2017.
http://www.etc-cte.org/base.php?code=1111
Artistic team, Théâtre de Liège
Isabelle Gyselinx is a Belgian theatre director. She studied stage direction at Institut National Supérieur des Arts du Spectacle in Brussels, and after graduating she gained experience by working as an assistant director for renowned Belgian theatre directors. In 1997 she founded her own company, "Paf le chien", for which she directed numerous plays. With Peter Weiss' "L'Instruction" (2005) she achieved international acclaim at Young Vic Theatre in London, in Rwanda and in Japan. In 2010 she directed "Avalanche" by the Turkish author Tuncer Cucenoglu at Théâtre de la Place in Liège, an author discovered through the European project "Corps de Textes Europe". Isabelle Gyselinx teaches at the École Supérieure d'Acteurs of the Conservatory in Liège, and often offers workshops abroad, in Russia, Rwanda and the Democratic Republic of Congo among others.