Au jardin des Potiniers
Cie ERSATZ, Création dans la Chambre
Collectif Ersatz tells us the story of our planet, from the Stone Age to today, in the middle of a miniature, lush and colourful natural setting made of lakes, forests, mountains and valleys. With our heads above a paper landscape and our bodies hidden beneath, we encounter blooming flowers and buzzing insects, as well as moments of pure wonder, which help us to learn how to live again and make us aware of how fragile our precious blue planet is.
Tout public, à partir de 7 ans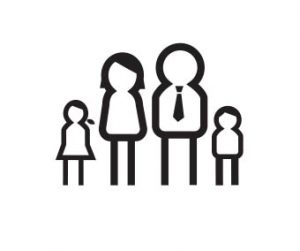 Conception Ersatz, Création Dans la Chambre
Performance Léonard Cornevin, Giuseppe Latrumba, Pierre Mercier, Camille Panza, Gabriel Plante et Noam Rzewski
Coproduction Théâtre Nouvelle Génération – CDN de Lyon
Soutiens Théâtre aux Ecuries – Montréal – Canada, LA SERRE _arts vivants – Montréal, La Chapelle- Scènes contemporaines – Montréal, Montévidéo – Marseille, Centre Wallonie-Bruxelles – Paris, Le Carreau – Scène nationale de Forbach et de l'Est mosellan
Soutiens financiers Fédération Wallonie-Bruxelles, Wallonie-Bruxelles International, Région Grand Est, Région Grand Est, Conseil des Arts du Canada (CAC), l'Institut Français, Bureau International de la Jeunesse (BIJ), de la Commission Internationale du Théâtre Francophone (CITF), du Conseil des arts et lettres du Québec (CALQ) et du Conseil des arts de Montréal (CAM).
Practical
‹
June 2023
›
Mon
Tue
Wed
Thu
Fri
Sat
Sun
29
30
31
1
2
3
4
5
6
7
8
9
10
11
12
13
14
15
16
17
18
19
20
21
22
23
24
25
26
27
28
29
30
1
2
15:00

mercredi 16 novembre

19:00

mercredi 16 novembre

19:00

jeudi 17 novembre

19:00

vendredi 18 novembre
Plein tarif

23 €

65ans+/Carte prof/Groupe10+

21 €

-30ans/Pro/Dem.d'emploi

11 €

Groupe scolaire

8 €

-15ans

7 €

Etudiants Conservatoires Art de la parole

5 €
Book