Brother
Marco da Silva Ferreira {Porto}
Coprésentation CC Huy
Marco da Silva Ferreira – a leader in the new guard of Portuguese choreography – extends his work on urban culture, which started in his previous piece, Hu(r)mano. Within a historical perspective that is particularly linked to the African origins of many dances, Brother tackles little-known references like Kuduro, Pantsula and Voguing. With seven performers with distinctly different backgrounds, the choreography links these dances and their states of mind in a contemporary fashion. The piece demystifies ancestral affinities, intergenerational transmission and the similarities that unite a community. From an animalistic solo structuring mass effects and disarticulating bodies, we are led to
a place of physical memory, in dialogue with live music by Rui Lima and Sérgio Martins. Tribal and contagious energy in a microcosm of humanity!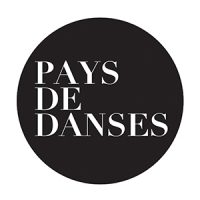 Direction artistique et chorégraphie Marco da Silva Ferreira
Assistance artistique Mara Andrade
Interprètes Anaísa Lopes, André Cabral, Cristina Planas Leitão, Duarte Valadares, Filipe Caldeira, Marco da Silva Ferreira, Max Makowski, Vitor Fontes
Direction technique et création lumière Wilma Moutinho
Régie lumière Cláudia Valente
Musique (live) Rui Lima, Sérgio Martins
Producteur Joana Costa Santos
Assistant producteur Mafalda Bastos
Production Pensamento Avulso, associação de artes performativas
Coproduction Teatro Municipal do Porto, Teatro Municipal São Luiz, Centre Chorégraphique National de Rillieux-la-Pape – Direction Yuval Pick
Résidences O Espaço do Tempo, Centro de Criação de Candoso, Centro Cultural Vila-Flor.
Practical
‹
September 2023
›
Mon
Tue
Wed
Thu
Fri
Sat
Sun
28
29
30
31
1
2
3
4
5
6
7
8
9
10
11
12
13
14
15
16
17
18
19
20
21
22
23
24
25
26
27
28
29
30
1
20:30

mercredi 12 février
Tarif plein

20 €

65 ans et + Professeurs Fédération W-B Groupe 10 pers. min.

18 €

- 30 ans Demandeurs d'emploi Professionnels du spectacle

11 €

Abonnement à partir de 3 spectacles

16 €
Book