Jérôme Bel
Jérôme Bel / Ayelen Parolin
Jérôme Bel bares his soul in a choreographic autobiography, sharing his doubts and his fears, his hopes and his commitments, his failures and his successes to recreate the journey of a man in times of uncertainty. The French choreographer, who is an avid proponent of environmental transition, has joined forces with director Katie Mitchell and Théâtre Vidy-Lausanne to create the Sustainable Theatre? project and offer a piece that does not tour and which is recreated by the artist in collaboration with the Théâtre de Liège and Ayelen Parolin.
CRÉATION
Texte, vidéos, chorégraphies Jérôme Bel
Mise en scène Ayelen Parolin
Dramaturgie Olivier Hespel
Regard extérieur Julie Bougard
Responsable de production Claire Geyer
Distribution internationale Key Performance
Régies Théâtre de Liège
Production Théâtre de Liège
Coproduction Théâtre Vidy-Lausanne, R.B. Jérôme Bel, STAGES – Sustainable Theatre Alliance for a Green Environmental Shift:  Dramaten Stockholm, National Theater & Concert Hall Taipei, NTGent, Piccolo Teatro di Milano – Teatro d'Europa, Teatro Nacional D. Maria II, Théâtre de Liège, Lithuanian National Drama Theatre, Croatian National Theatre in Zagreb, Slovene National Theatre Maribor, Trafo, MC93 – Maison de la culture de Seine-Saint-Denis
Cofinancé par l'Union Européenne
Ce spectacle fait partie du projet Sustainable theatre?, conçu par Katie Mitchell, Jérôme Bel, Théâtre Vidy-Lausanne, en collaboration avec le Centre de compétence en durabilité de l'Université de Lausanne: deux spectacles et un workshop qui voyagent sous forme de scripts et recréés dans chaque théâtre partenaire par une équipe locale.
Avec Frédéric Seguette, Claire Haenni, Gisèle Pelozuelo, Yseult Roch, Olga De Soto, Peter Vandenbempt, Sonja Augart, Simone Verde, Esther Snelder, Nicole Beutler, Eva Meyer Keller, Germana Civera, Benoît Izard, Ion Munduate, Cuqui Jerez, Juan Dominguez, Carine Charaire, Hester Van Hasselt, Dina Ed Dik, Amaia Urra, Carlos Pez, Henrique Neves, Johannes Sundrup, Véronique Doisneau, Damian Bright, Matthias Brücker, Remo Beuggert, Julia Häusermann, Tiziana Pagliaro, Miranda Hossle, Peter Keller, Gianni Blumer, Matthias Grandjean, Sara Hess, Lorraine Meier, Simone Truong, Akira Lee, Aldo Lee, Houda Daoudi, Cédric Andrieux, Chiara Gallerani, Taous Abbas, Stéphanie Gomes, Marie-Yolette Jura, Nicolas Garsault, Vassia Chavaroche, Magali Saby, Ryo Bel, Sheila Atala, Diola Djiba, Michèle Bargues, La Bourette, Catherine Gallant
La première mondiale du spectacle Jérôme Bel, interprété et mis en scène par Jérôme Bel, a été produite par R.B. Jérôme Bel (assistant à la mise en scène : Maxime Kurvers ; conseil artistique et direction exécutive : Rebecca Lasselin ; administration : Sandro Grando), en coproduction avec la Ménagerie de Verre (Paris), La Commune centre dramatique national d'Aubervilliers, Festival d'Automne à Paris.
La pièce comporte des scènes de nudité.
Les images photos et vidéos sont de Herman Sorgeloos, Marie-Hélène Rebois, Aldo Lee, Pierre Dupouey, Olivier Lemaire, Chloé Mossessian et ont été produites par CND Centre national de la danse, R.B. Jérôme Bel, Opéra national de Paris/Telmondis en association avec France 2 avec la participation de Mezzo et du Centre national de la cinématographie, Theater Hora, French Institute Alliance Française – FIAF.
Jérôme Bel remercie Caroline Barneaud, Daphné Biiga Nwanak, Jolente De Keersmaeker, Zoé De Sousa, Florian Gaité, Chiara Gallerani, Danielle Lainé, Xavier Le Roy, Marie-José Malis, Frédéric Seguette, Christophe Wavelet.
R.B. Jérôme Bel reçoit le soutien de la Direction régionale des affaires culturelles d'Île-de-France – Ministère de la Culture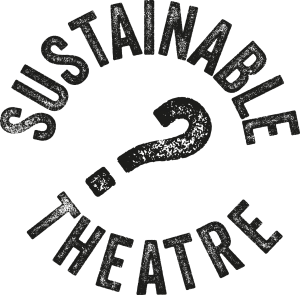 Practical
1h50, spectacle en création
20:00

vendredi 18 novembre

19:00

samedi 19 novembre
Plein tarif

15 €

65ans+/Carte prof/Groupe10+

15 €

-30ans/Pro/Dem.d'emploi

9 €

Groupe scolaire

8 €

-15ans

7 €

Etudiants Conservatoires Art de la parole

5 €
Book