Les Liaisons dangereuses
Pierre Choderlos de Laclos/ Christine Letailleur
The Vicomte de Valmont, a depraved strategist, stays in salons to seduce women. He plots with the Marquise de Merteuil, a devilish creature hungry for intrigue. As she wants to take revenge from a former lover who is to marry the young Cecile de Volanges, the marquise offers the womanizer to make the betrothed burn with desire. In the meantime, Madame de Tourvel, whose prerogatives are fidelity and devotion, is the new target chosen by Valmont. If he can bring back written evidence of his success, he will have the privilege to spend one last night with the Marquise. Choderlos de Laclos studies the destructive rivalry between man and woman a,d Christine Letailleur's brilliant adaptation of the novel troubles us with her deep analysis of love and erotic psychology and her great cast, including Dominique Blanc and Vincent Perez.
In French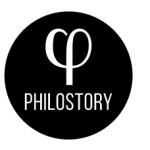 Adaptation and director Christine Letailleur
Scenic designer Emmanuel Clolus, Christine Letailleur
Lighting designer Philippe Berthomé
Costumes designer Moidele Bickel
Sound designer Manu Léonard
Assistant director Stéphanie Cosserat
With Dominique Blanc, Vincent Perez, Fanny Blondeau, Stéphanie Cosserat, Julie Duchaussoy, Manuel Garcie-Kilian, Karen Rencurel, Véronique Willemaers (distribution en cours)
Creator and producer Théâtre National de Bretagne / Rennes
Coproducer Fabrik Théâtre / Compagnie Christine Letailleur, Théâtre de la Ville / Paris, Théâtre National de Strasbourg, Théâtre de Liège
Coproducer dans le cadre du projet Prospero : Théâtre National de Bretagne, Théâtre de Liège, Schaubühne am Lehniner Platz, Göteborgs Stadsteatern, Croatian National Theatre / World Theatre Festival Zagreb, Athens & Epidaurus Festival, Emilia Romagna Teatro Fondazione
Christine Letailleur est artiste associée au Théâtre National de Bretagne – Rennes.
Practical
‹
July 2020
›
Mon
Tue
Wed
Thu
Fri
Sat
Sun
29
30
1
2
3
4
5
6
7
8
9
10
11
12
13
14
15
16
17
18
19
20
21
22
23
24
25
26
27
28
29
30
31
1
2
16:00

dimanche 20 décembre

20:00

mardi 22 décembre

20:00

mercredi 23 décembre

20:00

samedi 26 décembre

16:00

dimanche 27 décembre
Plein tarif

31 €

65ans+/Carte prof/Groupe10+

26 €

-30ans/Pro/Dem.d'emploi

13 €

Groupe scolaire

8 €

-15ans

7 €

Etudiants Conservatoires Art de la parole

5 €
Book