Multiverse
Garry Stewart / Australian Dance Theater
Have you ever seen a show with 3D-glasses? Under the direction of the choreographer Garry Stewart, the Australian Dance Theatre makes you experience a unique adventure in a futuristic world in collaboration with the MotionLab in the University of Melbourne, which is specialized in the three-dimensional capture of the universe. One of their inspiration sources is the String theory, which could explain for instance the black holes phenomenon. It is not a physics class though; it is a real flood of emotions that takes us away.
L'Australie nous envoie son plus prestigieux ambassadeur de la danse. Le Monde, 2012
Creator, director and choreographer Garry Stewart
With Kimball Wong, Samantha Hines, Matte Roffe
Producer Australian Dance Theatre
Co-producer La Rose des Vents / scène nationale Lille Métropole Villeneuve d'Ascq, Theater im Pfalzbau / Ludwigshafen (Allemagne) / Théâtre National de Chaillot / Paris.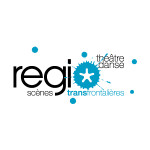 Practical
‹
July 2020
›
Mon
Tue
Wed
Thu
Fri
Sat
Sun
29
30
1
2
3
4
5
6
7
8
9
10
11
12
13
14
15
16
17
18
19
20
21
22
23
24
25
26
27
28
29
30
31
1
2