North Korea Dance
Eun-Me Ahn {Seoul}
CLOSING SHOW

 PAYS DE DANSES 
The eccentric South Korean choreographer Eun-Me Ahn lit up the 2014 festival with Dancing Grandmothers! She returns with her latest piece in a Belgian exclusive, building on the recent resumption of talks between the two
Koreas. Unable to visit North Korea, the artist collected dance videos available on the Internet and decoded, beyond the common roots, the evolution of an art that has suffered under a dictatorial regime. Extracting the essence of military
parades, fan dances, virility gestures, virtuoso acrobatics, traditional and folk dances, she reappropriates these codes through her joyful, ironic and popular art. The ten performers – of which she is one – alternate between minimalist paintings and colourful frescoes, between the finesse of the gayageum (a traditional Korean instrument) and the jubilant trance of electronic bass. Extravagance as a gesture of peace!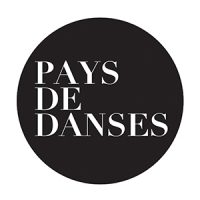 Chorégraphie et direction artistique Eun-Me Ahn Musique Young-Gyu Jang Conception costumes et scénographie Eun-Me Ahn Création lumières Jinyoung
Jang Vidéo Jinwon Lee Interprétation Eun-Me Ahn, Jihye Ha, Heejung Min , Hyekyoung Kim, Jeeyeun Kim, Yeji Yi, Hyosub Bae, Donghun Go, Junhwan Her,
Hyundo Jo / Junhong Cho, Seunghae Kim, Soona Park (gayageum) Production Eun-Me Ahn Company Coproduction Ministry of Culture, Tourism and Sports,
Korean Traditional Performing Arts Foundation, Théâtre de la Ville-Paris En tournée avec le soutien du KAMS – Center Stage Korea.
Practical
‹
September 2023
›
Mon
Tue
Wed
Thu
Fri
Sat
Sun
28
29
30
31
1
2
3
4
5
6
7
8
9
10
11
12
13
14
15
16
17
18
19
20
21
22
23
24
25
26
27
28
29
30
1
20:00

vendredi 21 février
Tarif plein

26 €

+65/Carte prof FWB

21 €

-30/Pro/Demandeur d'emploi

13 €

-15

7 €

Abonnement 3 spectacles

20 €
Book