Corps confiants
Félicette Chazerand {Brussels}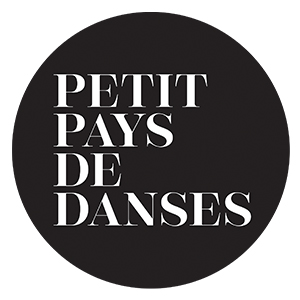 Accessible to everyone, Corps confiants is an introduction to "contact dance".  With the complicity of a musician, a dance couple teaches us, through a performative encounter, to decipher the body and its listening abilities. Weightlessness, falling, lows and highs, sounds, dancing together, and trusting oneself and one's partner all run through this fun lesson right up to when the artists invite us on stage to experiment and improvise with them. A seamless and kind moment.
Conception et mise en scène Félicette Chazerand
Interprétation Milton Paulo, Anne-Cécile Chane-Tune
Musique Marc Galo
Production Parcours asbl, avec le soutien d'Ekla, art pour tous.
Practical
‹
September 2023
›
Mon
Tue
Wed
Thu
Fri
Sat
Sun
28
29
30
31
1
2
3
4
5
6
7
8
9
10
11
12
13
14
15
16
17
18
19
20
21
22
23
24
25
26
27
28
29
30
1
15:00

dimanche 18 février
Book