Le Bal de Paris
Blanca Li
Choreographer and director Blanci Li invites you to an incredible show, 35 minutes of which take place in virtual reality. Equipped with a VR headset, a computer and trackers, ten participants are accompanied by two dancers in the lead roles. They are then free to observe, dance and interact with the dancers or other guests, in the form of a customised avatar. An immersive and unforgettable party!

INTERNATIONAL MEETING IN PERFORMING ARTS AND CREATIVE TECHNOLOGIES
From November 7 to December 4, 2021, the fifth edition of the IMPACT Forum


The IMPACT Forum aims to encourage exchanges between the arts, sciences and technologies sectors. Over the years, the IMPACT Forum has consistently surprised us, by immersing us in the unimaginable possibilities that the future holds.
This fifth edition is bolstered by support from the Rayonnement Wallonie grant, an initiative from the Walloon government managed by ST'ART SA. It will take place in Liège and Hasselt, with shows and performances from France, Ireland, Spain, Mexico, the Netherlands and, of course, Belgium.
Conception, direction et livret Blanca Li
Direction musicale et musiques originales Tao Gutierrez
Direction de la création visuelle Vincent Chazal
Costumes CHANEL
Développement en Réalité Virtuelle BackLight Studio
Production Compagnie Blanca Li (Film Addict – Calentito)
Coproduction BackLight Studio (France), Fabrique d'Images (Luxembourg), Actrio Studio (Allemagne)
Avec le soutien et la participation de Centre national du cinéma et de l'image animée CNC (France), Film Fund Luxembourg, Teatros del Canal Madrid, Epic MegaGrants (USA), Programme Europe Créative de l'Union Européenne, Chaillot – Théâtre national de la Danse (France), Ville de Paris, Medienboard Berlin Brandenburg, DICRéAM (France)
Partenaire exclusif CHANEL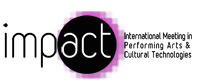 Practical
‹
February 2023
›
Mon
Tue
Wed
Thu
Fri
Sat
Sun
30
31
1
2
3
4
5
6
7
8
9
10
11
12
13
14
15
16
17
18
19
20
21
22
23
24
25
26
27
28
1
2
3
4
5
Plein tarif

15 €

65ans+/Carte prof/Groupe10+

15 €

-30ans/Pro/Dem.d'emploi

9 €

Groupe scolaire

8 €

-15ans

7 €

Etudiants Conservatoires Art de la parole

5 €
Book