M comme Méliès
ÉLISE VIGIER & MARCIAL DI FONZO BO
IMPACT 2020 becomes 100% DIGITAL!
The health situation in Belgium and in Europe requires us to close our doors and therefore to cancel the IMPACT 2020 festival.
Never mind, we won't abandon you!
We are putting together a 100% digital festival with streaming, immersive experiences to be enjoyed from home, conferences, workshops and many other surprises.
Stay tuned
Born in 1861, Georges Méliès, from the world of entertainment and magic, discovers the film projector during the first public screening of the Lumière brothers. He will become the director of nearly six hundred films and the inventor of special effects such as shrinking or disappearing characters. Today, he is recognised as one of the pioneers of cinema. Inspired by his writings and interviews, Élise Vigier and Marcial Di Fonzo Bo, dizzying directors of the fantasy genre, reveal to us how art is made.
As part of IMPACT



The IMPACT project is based 
on the cooperation of the cultural, research, 
business and training sectors.

more info
From 8 years old


AVEC Arthur Amard, Lou Chrétien-Février ou Fatou Malsert, Alicia Devidal, Simon Terrenoire, Elsa Verdon
À PARTIR DE FILMS ET ÉCRITS DE Georges Méliès
MISE EN SCÈNE Élise Vigier, Marcial Di Fonzo Bo
PRODUCTION Comédie de Caen-CDN de Normandie
COPRODUCTION Théâtre National de Chaillot – Paris, Théâtre Olympia – Centre dramatique national de Tours, MAC-Maison des Arts de Créteil, Grand Théâtre de Provence – Aix en Provence, Teatro Stabile di Genova / Italie
Molière 2019 du Jeune Public
Avec le soutien du Club des Entreprises Partenaires du Théâtre de Liège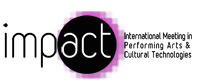 Practical
‹
September 2023
›
Mon
Tue
Wed
Thu
Fri
Sat
Sun
28
29
30
31
1
2
3
4
5
6
7
8
9
10
11
12
13
14
15
16
17
18
19
20
21
22
23
24
25
26
27
28
29
30
1
Théâtre de Liège en ligne
Plein tarif

26 €

65+/Carte prof/groupe10+

21 €

-30/Pro/Dem.d'emploi

13 €

-15/PlanC.U

7 €

Groupe scolaire

6 €

Etudiants Conservatoires Art de la parole/ULiège

5 €
Book