The Mountain
Agrupación Señor Serrano
The Barcelona-based company Agrupación Señor Serrano manipulates live videos, models, miniatures and drones around a reproduction of Mount Everest. Through the reconstruction of the journey of mountain climber George Mallory in 1924 and Orson Welles's War of the Worlds radio hoax in 1938, lies and fake news are placed at the heart of this new production, whose master of ceremonies is the honest showman, Vladimir Putin. Hilarious and terrifying.

INTERNATIONAL MEETING IN PERFORMING ARTS AND CREATIVE TECHNOLOGIES
From November 7 to December 4, 2021, the fifth edition of the IMPACT Forum

The IMPACT Forum aims to encourage exchanges between the arts, sciences and technologies sectors. Over the years, the IMPACT Forum has consistently surprised us, by immersing us in the unimaginable possibilities that the future holds.
This fifth edition is bolstered by support from the Rayonnement Wallonie grant, an initiative from the Walloon government managed by ST'ART SA. It will take place in Liège and Hasselt, with shows and performances from France, Ireland, Spain, Mexico, the Netherlands and, of course, Belgium.
Mise en scène et dramaturgie Àlex Serrano, Pau Palacios, Ferran Dordal
Performance Anna Pérez Moya, Àlex Serrano, Pau Palacios, David Muñiz
Création Agrupación Señor Serrano
Production GREC Festival de Barcelona, Teatre Lliure, Centro de cultura contemporánea Condeduque, CSS Teatro Stabile di Innovazione del Friuli – Venezia Giulia, Teatro Stabile del Veneto – Teatro Nazionale, Zona K, Monty Kultuurfaktorij, Grand Theatre, Feikes Huis
Avec le soutien de Departament de Cultura de la Generalitat, Graner – Mercat de les Flors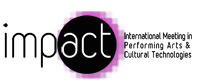 Practical
‹
September 2023
›
Mon
Tue
Wed
Thu
Fri
Sat
Sun
28
29
30
31
1
2
3
4
5
6
7
8
9
10
11
12
13
14
15
16
17
18
19
20
21
22
23
24
25
26
27
28
29
30
1
16:00

dimanche 07 novembre
Plein tarif

23 €

65ans+/Carte prof/Groupe10+

21 €

-30ans/Pro/Dem.d'emploi

11 €

Groupe scolaire

8 €

-15ans

7 €

Etudiants Conservatoires Art de la parole

5 €
Book