Dream is the dreamer
Catarina Miranda {Porto}
Première belge
The young and prolific Portuguese artist Catarina Miranda visits us in Belgium for the first time. Trained in the visual arts, her incredible hybrid language brings together dance, scenography and light as a reservoir for the transformation of hypnagogic states (states that relate to sleeping). The show Dream is the dreamer was designed for one dancer – the mesmerising André Cabral – and three plastic bags. Dance and objects become part of a dialogue with the body, material(s) and the voice, thus creating a fantastic, dynamic, post-humanist universe that transcends the hyper-articulated lighting
of Leticia Skrycky. This fluorescent, pop and vaporous solo, which is close to NOH theatre (a traditional Japanese theatre) escapes us and grabs us as though we were dreaming, driving us wild.
EN ANGLAIS ET PORTUGAIS SURTITRÉ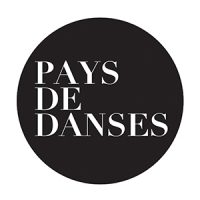 Direction artistique, texte et scénographie Catarina Miranda Performance André Cabral Conception chorégraphique Catarina Miranda, André Cabral Soutien à la dramaturgie, musique Jonathan Saldanha Lumières Leticia Skrycky Production SOOPA Coproduction DDD Festival / Municipal Theatre Porto Soutiens DGARTES/ Portuguese Ministry of Culture, Materiais Diversos (Lisbon), Explore Dance Festival (Bucharest), Be My Guest International Network.
Practical
‹
September 2023
›
Mon
Tue
Wed
Thu
Fri
Sat
Sun
28
29
30
31
1
2
3
4
5
6
7
8
9
10
11
12
13
14
15
16
17
18
19
20
21
22
23
24
25
26
27
28
29
30
1
19:00

mercredi 19 février
Tarif plein

15 €

65 ans et + Professeurs Fédération W-B Groupe 10 pers. min.

15 €

- 30 ans Demandeurs d'emploi Professionnels du spectacle

9 €

Abonnement à partir de 3 spectacles

15 €
Book