Fugue VR, réalité mixte
Yoann Bourgeois et Michel Reilhac
ALL AUDIENCES · FROM 12 YEARS
DANCE
Het tweeluik Fugue VR is het resultaat van een samenwerking van choreograaf Yoann Bourgeois en producer Michel Reilhac, en bestaat uit een virtual-realityfilm en een ervaring met gemengde realiteit gemaakt voor tien gebruikers. De deelnemers dragen een helm om een film te bekijken over 360 graden, in 3 dimensies en met reliëf, waarmee ze doorheen de poëtische wereld van het duo reizen. Ze worden erin ondergedompeld en staan in verbinding met de anderen, terwijl hun ruimtelijke fysieke interactie geleid wordt door dansende tussenpersonen.
Deze narratieve reconstructie van de voorstelling Fugue Trampoline werd voor het eerst gepresenteerd tijdens de Biennale de la Danse 2018 van Lyon, en vormt een fabuleus hoogstandje van Yoann Bourgeois gebaseerd op de mythe van Sisyphus, met muziek van Philip Glass. Tijdens een interactieve en zintuiglijke tocht voert dit dubbelproject het lichaam van de deelnemers mee in een choreografische beweging, en dat geeft een absoluut verbluffend gevoel!
Conception Michel Reilhac
Choreography and interpretation Yoann Bourgeois
Music Philip Glass, Metamorphosis II,
performed by Lisa Moore
Mixed reality mediators Sarah Silverblatt-Buser, Bruno Maréchal
Cast Benjamin Air, Monique Bailly, Laurent Bastide, Véronique Frumy, Régine Goux, Bernard Prosperi, Rosemine Safy-Borget, Éric Soubelet, Véronique Vallet, Paul Warnery
Assistant Director, editing, VFX, calibration Fouzi Louahem
Direction of photography Emmanuel Théry
Sound designer Côme Jalibert
Camera assistant and post-production Martin Bessin
Producer and creative director Pierre Cattan
Line producer Alexandrine Stehelin
Unit production manager Fanette Martinie
Production coordinator Pauline Pinçon
Development and broadcaster manager Hannah Bellicha
Production Small Bang
On an initiative of la Maison de la Danse Coproduction la Maison de la Danse, la Biennale de la danse de Lyon 2018, le CCN2 – Centre Chorégraphique National de Grenoble, Auvergne-Rhône-Alpes Cinéma.
Avec le soutien de CNC – Centre National du Cinéma et de l'Image Animée, la Région Auvergne-Rhône-Alpes, la Fondation BNP Paribas.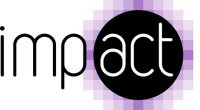 Praktisch
20:30

vendredi 16 novembre

20:00

vendredi 16 novembre

19:30

vendredi 16 novembre

18:00

vendredi 16 novembre

17:30

vendredi 16 novembre

17:00

vendredi 16 novembre

17:30

samedi 17 novembre

17:00

samedi 17 novembre

16:30

samedi 17 novembre

15:00

samedi 17 novembre

14:30

samedi 17 novembre

14:00

samedi 17 novembre

17:30

dimanche 18 novembre

17:00

dimanche 18 novembre

16:30

dimanche 18 novembre

15:00

dimanche 18 novembre

14:30

dimanche 18 novembre

14:00

dimanche 18 novembre
Boeken