Cerebrum, le faiseur de réalités
YVAIN JUILLARD
THEATRE
Yvain Juillard was eerst een biofysicus gespecialiseerd in neurale plasticiteit en is nu acteur. Tijdens een conferentie- show stelt hij voor om samen de werking van onze hersenen in vraag te stellen. Ook al zijn ze de thuis van onze herinneringen, percepties, identiteit en vrije wil, blijft de intieme en mysterieuze aard van onze hersenen een grote onbekende voor het merendeel onder ons. Onderzoek naar neurale plasticiteit opent immense mogelijkheden voor wat betreft onze capaciteit om vrij te zijn of een bepaald stramien te volgen. De aantrekkingskracht die de verkenning van dit orgaan teweegbrengt, berust op de hoop van de mensen om te leren wat ze zijn en de definitie van hun bestaan te verruimen. Door middel van eenvoudige, amusante maar verwarrende voorbeelden wordt de veelzijdigheid van onze realiteiten in vraag gesteld. De complexiteit van de nieuwste bevindingen van de neurologie binnen ieders bereik
The show will be followed by a dialogue with Yvain Juillard and Leandro Sanz, doctor
and doctoral student in medical sciences at the Coma Science Group, based at GIGA
Consciousness, ULiège, FNRS fellow and specialist in modified states of consciousness.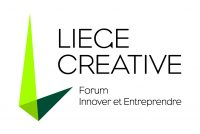 A program MNEMA asbl



For all - from 14 years
Concept and performance Yvain Juillard
Exterior Eye Olivier Boudon
Sound Marc Doutrepont
Stage manager and lighting Vincent Tandonnet
Graphic Robin Yerlès
Neuroscientific Councils Yves Rossetti (CRNL Lyon) and Dr. Céline Cappe (CNRS Toulouse)
Production, diffusion and press Isabelle Jans and Stéphanie Barboteau
Creation Faiseurs de réalités/Compagnie Yvain Juillard.
The stages that led to the show were supported by Théâtre de Namur/Centre Dramatique, le CORRIDOR and la Fabrique de Théâtre, Aube Boraine/Mons 2015, Théâtre de la Balsamine, Centre Culturel de Colfontaine, Théâtre Varia, la Fédération Wallonie-Bruxelles/ Multidisciplinary and transversal projects department and Wallonia-Brussels International. SACD grant 2015 "A ticket for Avignon". Winner 2016 of a writing scholarship at the Chartreuse of Villeneuve-lès-Avignon. 2020 winner of the Label of public utility – Service Public Francophone Bruxellois.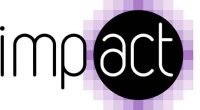 Praktisch
Plein tarif

15 €

65+/Carte prof FWB

15 €

-30ans/pro/demandeur d'emploi

9 €

-15ans

7 €
Boeken