Mitra
Jorge León
Eind 2012, als reactie op de SOS van zijn collega Mitra Kadivar, probeert de psychoanalyticus Jacques-Alain Miller haar via e-mailverkeer te bevrijden uit een psychiatrisch ziekenhuis in Teheran waar zij ten onrechte werd opgesloten. Vanuit die aangrijpende correspondentie zet Jorge Léon een ambitieus project op en maakt hij van Mitra de tragische figuur van een vrouwelijke heldhaftigheid in een voorstelling op het snijvlak van opera, documentaire en installatie. Een bedreigde spreker krijg een lyrische stem.
IN FRENCH AND ENGLISH
AVANT-PREMIERE MITRA
A film by Jorge León (Prix Marseille Espérance 2018)
5/11/2018 / 20:00 / Cinéma Churchill / 80 min. / 7 € / in French and English, with subtitle
Concept and staging Jorge León
Composition Eva Reiter
Composition Choral parts George van Dam
Voix Mitra Kadivar, Jacques-Alain Miller
Soprano Claron Mcfadden
Performer Simone Aughterlony Child Laurenz Schäfer
Dramaturgy Isabelle Dumont
Video Aliocha Van der Avoort
Stage design Thibaut Van Craenenbroeck
Costumes Silvia Hasenclever
Images Jorge León, Aliocha Van der Avoort, Thomas Schira
Light design Peter Quaesters
Sound engineer Alexandre Fostier Ictus
Ensemble Michael Schmid, Gerrit Nulens, George van Dam, Eva Reiter
Musical supervision Georges-Elie Octors
La Monnaie Choral Academy Hanna Al Bender, Gwendoline Blondeel, Raphaële Green, Logan Lopez Gonzalez, Pierre Derhet, Kamil Ben Hsain Lachiri Choir coach Polina Bogdanova
Production Muziektheater Transparant, Ictus
Coproduction KunstenfestivaldesArts, Les Halles de Schaerbeek, Théâtre de Liège, De Munt | La Monnaie, Present Perfect / Brussels, GMEM /
Marseille, Actoral / Marseille, Les films de Force Majeure / Brussels, Ultima Festival
With the support of International Film Festival Marseille FID, Camargo Foundation, IRCAM, CNC DICRéAM,
Thank you & Good Night Production, Federation Wallonie-Bruxelles, Interreg V Euregio Meuse
Rhin & Wallonia, Tax Shelter of the Belgian Federal Government and Österreichisches Kulturforum.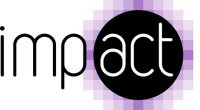 Praktisch
20:00

mardi 06 novembre

19:00

mercredi 07 novembre
Plein tarif

23 €

65ans+/Carte prof/Groupe10+

21 €

-30ans/Pro/Dem.d'emploi

11 €

Groupe scolaire

8 €

-15ans

7 €

Etudiants Conservatoires Art de la parole

5 €
Boeken